The Data-Driven Design: Quercus Record Store (D3:QRS) initiative will allow instructors to explore the newly developed University of Toronto learning analytics dashboard using data accessed through a new Quercus Record Store (QRS) infrastructure.  Building on our earlier cohorted programming [link to previous page], the 2023-2024 cycle will pilot the new dashboard, providing access to detailed reports of student activity in Quercus to inform course design decisions. Six successful applicants will work collaboratively over a six-month period starting in fall 2023, advancing inquiry questions to test the practical use of the new tools in an authentic course teaching context. The D3:QRS project team will provide consulting support to participating instructors considering modifications to course design informed by the available dashboard data visualizations. Program activities generate feedback on instructors' experiences with the interface and support materials to inform ongoing dashboard development.  The six-month program will conclude with a community-sharing event and publication of a report on outcomes on this web site in winter 2024.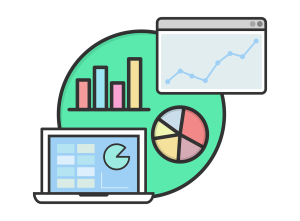 Format:  
Instructors participate in one orientation workshop session meeting in September 2023 and two additional workshops during the Fall 2023 term. Workshops will explore applied use of new dashboards to inform course planning.  

 

Instructors will be supported in use of the new dashboard tools and making meaning of data by the project coordinators during meetings and/or individual consultations as needed.

 

Instructors will participate in feedback activities, including focus group discussions, surveys and final short report on opportunities and challenges. 

 
 Participant deliverables:  
Participation in three virtual workshop meetings to explore the use of new dashboard in an applied course planning context.

 

Provision of feedback to inform work of dashboard development team.

 

Instructor project reports evaluating impact of the redesign using analytic data.

 

Participation in showcase of insights and outcomes resulting from the program activity.

 
The six lead instructors in this cohort were from various divisions and departments, including:  
Judi Laprade

, Department of Surgery, Anatomy ​

 

Laura Dempster

, Dentistry ​

 

Jeannette Sanchez-Naranjo

, Department of Spanish and Portuguese, FAS ​

 

Liyang Dai-Hattrick

, Department of Materials Science and Engineering, FASE ​

 

Alex Rennet

, Mathematical and Computational Sciences Department, UTM ​

Dan Weaver

, Department of Physical & Environmental Sciences, UTSC 

 
Contact digital.learning@utoronto.ca for more information.  
For information about Data-Driven Design: Quercus Analytics programming and showcase visit D3QA 2021-22